SPEAK TO A PSYCHIC - 5 EASY WAYS

Click here

to make a booking

-

use minutes anytime.

Connect instantly call: 0906 539 1430 (£1.50/per minute)
Call a receptionist on: 0207 111 6162 (+442071116162)
Click here to use the Email-a-Psychic Service.
Text CHARM and your question to 78887 (UK) OR 57777 (ROI). First 3 messages are FREE for new users (UK,18+)

Live Psychics and Mediums
To speak with one of Russell's Team of gifted Psychics and Mediums you can either call and book your reading by calling 0207 111 6162 or by calling 0906 539 1430 (calls charged at £1.50/minute, 18+).
Feel free to browse the psychics below, to connect to your chosen reader - simply dial direct on 0906 539 1430 (£1.50 per minute, 18+) and enter their Pin number; or call the booking line on 0207 111 6162 and an agent will book your reading by debit or credit card and connect you directly to your chosen reader, or help you locate the best reader to give you advice on your questions.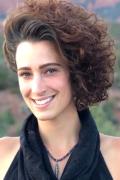 Introducing Lucia
Sorry, I'm on another call at the moment, if you would like to contact me - please try later or book a reading with me on 0207 111 6162 and quote my Pin number: 4192
What Lucia does
I use my clairvoyance to gather information about a person without them having to say much if anything at all. These senses are in a heightened state always due to my empathic ability. I can feel everything my client feels and all that surrounds them just by giving myself over to spirit and the energy. I believe that each reading heals the client in a way no one else could heal them. Due to this being a remote format, I can still project warmth, safety, and spirit through our time together.
Pre-Book a reading with Lucia
Tarot Cards
Clairvoyant, Clairsentient, Clairaudient, Medium
You can pre-book a reading with Lucia by calling 0207 111 6162.
---