SPEAK TO A PSYCHIC - 5 EASY WAYS

Click here

to make a booking

-

use minutes anytime.

Connect instantly call: 0906 539 1430 (£1.50/per minute)
Call a receptionist on: 0207 111 6162 (+442071116162)
Click here to use the Email-a-Psychic Service.
Click here ... First 3 messages are FREE for new users (UK,18+)

Live Psychics and Mediums
To speak with one of Russell's Team of gifted Psychics and Mediums you can either call and book your reading by calling 0207 111 6162 or by calling 0906 539 1430 (calls charged at £1.50/minute, 18+).
Feel free to browse the psychics below, to connect to your chosen reader - simply dial direct on 0906 539 1430 (£1.50 per minute, 18+) and enter their Pin number; or call the booking line on 0207 111 6162 and an agent will book your reading by debit or credit card and connect you directly to your chosen reader, or help you locate the best reader to give you advice on your questions.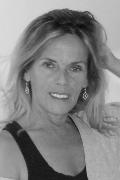 Introducing Sherrey
Sorry, I'm not working at the moment
What Sherrey does
Sherrey is an experienced Medium and clairvoyant. Sherrey will give you enough details about a loved one that you will instantly feel comforted and that you are speaking to a reader who truly cares and understands. Sherrey certainly doesnt give vague answers. She is a very warm woman that will tell you what she sees. It may not be what you want to hear but it will help you make the decision that is right for you.
Pre-Book a reading with Sherrey
Clairvoyant, Clairsentient, Clairaudient, Medium, Psychic
You can pre-book a reading with Sherrey by calling 0207 111 6162.
---